Dyno Sheet - 400ci Chevy Malibu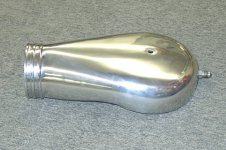 Vs.
      ATI Small Block Hat                            Extreme Velocity
Rick was chosen from our test vehicle submissions. He was currently using an ATI Small Block Hat and was happy with his combination. He realized that his motor had more potential. He tried our system and gained 31 HP and 35 ft/lbs TQ. Rick is now a very happy man!